The Honey Badger is the most fearless animal in the world, known for their strength, ferocity and toughness and as the saying goes "Honey Badger don't care!", similar characteristics to that of Honey Badgers Softball team.
The Honey Badgers were formed and joined the CSSL in 2012. We are a co-ed team that aims to have a good blend of fun and competitiveness. As well as playing as part of the CSSL we also travel around the UK playing in several weekend tournaments during the summer months. We have a good mix of experienced and rookie players, ages and personalities. We enjoy training as a team, playing tournaments and socialising together so we can develop as a team and have fun along the way. We welcome any player whatever their experience to come and join in.
The team has gone from strength to strength during our short existence and have been competitive and successful within the CSSL and tournaments. We hope to continue this success for the coming season.
If you are interested in joining the Honey Badgers then please contact us on – honeybadgerssoftball@gmail.com
Keep up to date with all the latest Honey Badger news and 'Like' us at: www.facebook.com/honeybadgerssoftball
Follow us on twitter: https://twitter.com/HnyBadgers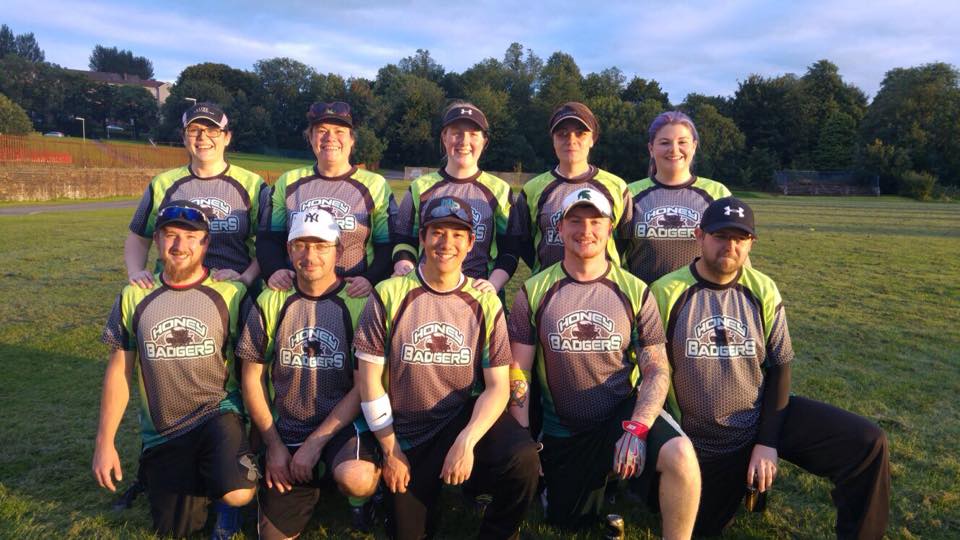 Honey Badgers Latest Results