vs

Recap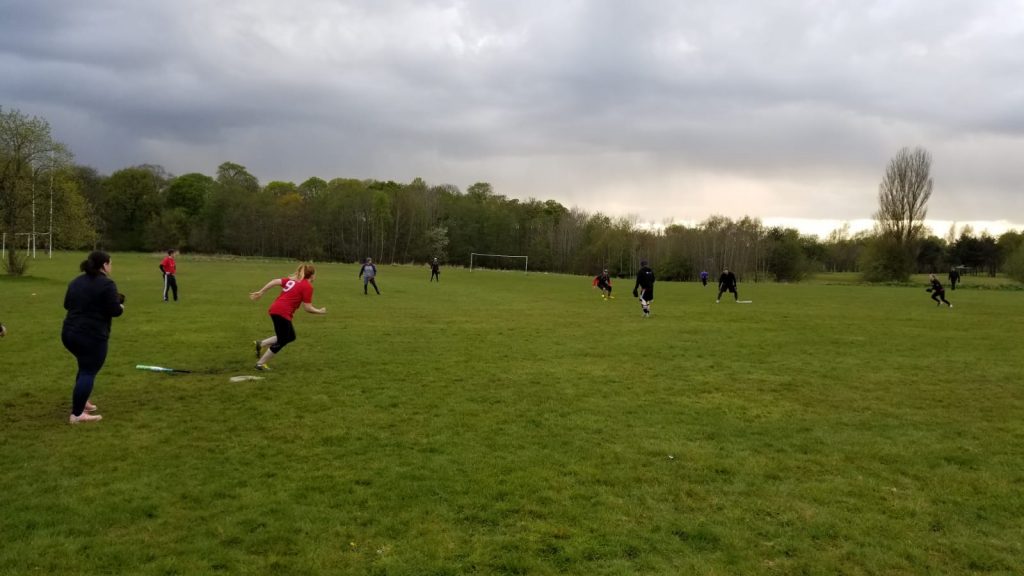 This match up would give an early indication of how these two teams would fare in rest of their upcoming games, with the AJs (comp) team regularly ending up above the Fockers even though games were always close. And as expected, this was no different. In a game which both sides looked to have taken control in the early going with timely hits and good defence from each side, the Fockers were leading by 1 after the 4th inning. Unfortunately, the AJs staged a big 2 out rally in the 5th, plating 6 runs, and taking a lead which they never gave back. The Focker's offence couldn't manage any more runs and the AJs (comp) walked away with the win.
MVPs for the Fockers were Anna (for her hitting prowess) and Tony (for playing good defence even when being singled out)
MVPs for the AJs (comp) were Sara (also for her hitting prowess) and Ken (for solid defence and strong offence)
Next up? Fockers face AJs (rec) to complete the set and AJs (comp) face the Rocks.
Details
| Date | Time | Season |
| --- | --- | --- |
| May 6, 2021 | 7:00 pm | 2021 Outdoor |
Results
| | | | | | | | | | | | |
| --- | --- | --- | --- | --- | --- | --- | --- | --- | --- | --- | --- |
| Fockers | Anna | Tony | 0 | 5 | 0 | 2 | 0 | 0 | 0 | 7 | Loss |
| AJ's (comp) | Sara | Ken | 2 | 0 | 0 | 4 | 6 | 2 | x | 14 | Win |
Fockers
| Position | AB | R | H | RBI | 2B | 3B | HR | SB | BB | SO | LOB | IP | H | R | ER | BB | SO | HR |
| --- | --- | --- | --- | --- | --- | --- | --- | --- | --- | --- | --- | --- | --- | --- | --- | --- | --- | --- |
| | 0 | 0 | 0 | 0 | 0 | 0 | 0 | 0 | 0 | 0 | 0 | 0 | 0 | 0 | 0 | 0 | 0 | 0 |
AJ's (comp)
| Position | AB | R | H | RBI | 2B | 3B | HR | SB | BB | SO | LOB | IP | H | R | ER | BB | SO | HR |
| --- | --- | --- | --- | --- | --- | --- | --- | --- | --- | --- | --- | --- | --- | --- | --- | --- | --- | --- |
| | 0 | 0 | 0 | 0 | 0 | 0 | 0 | 0 | 0 | 0 | 0 | 0 | 0 | 0 | 0 | 0 | 0 | 0 |